El Reno Education Support Professional Association
|
home
Our Group
Mr. Mills (to the left) is our superintendent, he came here this year and has done a great job. We have about 120 support personal in our district each with their own jobs. We work through the district as aides, cooks, custodians, transportation, maintenance, and secretaries. Each and everyone of us love our jobs and take them very seriously. The children in our district come first and seeing them smile everyday is a great pleasure to us.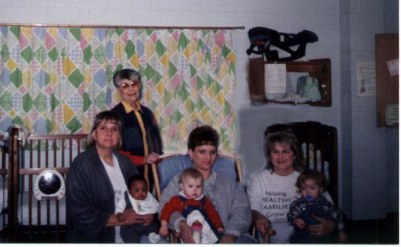 This is our first steps program group here is a bit about it: First Steps Parent Education/Child Care Program. This is a parent education / child care program offered through the El Reno Public Schools, the program began August 1995 and runs during the school year. Housed in the First Baptist Church of El Reno at 401. S. Bickford.
Startup and first-year funding were provided by a grant from the Oklahoma Department of Human Services Office of Child Care. Currently, partial funding is made available through Youth & Family Services as a part of a countywide Parenting Education program, funded by the Office of Juvenile Affairs- Juvenile Justice and Delinquency Prevention.
With current staff level and space, the center is licensed to serve 12 children. Student parents and interested students are enrolled in the First Steps Parent Education Lab Class, spending time in the center interacting with the children, and completing required parent education course work.
Program Goals:
To provide essential parent education and child development instruction and modeling to young teen-age parents.
To encourage adolescent parents to complete their high school education.
To assist in the development of family support systems.
To provide infants and toddlers with an opportunity to grow and develop in a warm, relaxed and safe setting.
Benefits to our community:
School based programs designed for adolescent parents and their children have the potential to help young families grow and develop to become healthy and productive members of our society.
This program will continue to assist parenting adolescents to progress toward school completion, graduate from high school and acquire the knowledge, skills, and motivation to become economically self-sufficient.
This program enables teens to develop good parenting skills, actively seek out opportunities to improve their children's well being and development, and to delay subsequent pregnancies. The children of these young parents should exhibit improved health with an increased level of preventative health care. The children have an opportunity to be cared for by trained staff in a developmentally appropriate setting, with activities that provide an opportunity for social, emotional, physical and intellectual growth and development.
"When I found out I was pregnant, I thought I'd quit school. First Steps gave me the chance to finish school and have good care for my baby." 17 year old parent-8 month old baby.
"This has been a hard time for me and my family. The way they talk to me at the day care gives me so much hope and encouragement. I haven't heard that from very many people. I know I'll graduate!" 18 year old parent-6 month old baby.
"I feel so much love and support. I know they are proud of me. I want to finish high school. Now, I know I can." 16 year old parent-12 month old baby.
For more information about our program, to request a speaker for a group or club presentation, or to offer donations to the program, contact: Tajuana Wisner-First Steps Director-422-1913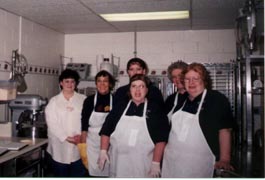 El Reno Public Schools Food Service: We have 28 employees @ six feeding sites.
The month of February 2001 we served over 13000 breakfast and over 25000 lunches!!!
The ladies of El Reno Food Services are dedicated to serving a nutritious & fun meal for the students of El Reno Public Schools!!!
During the month of April 2001, eight (8) of the food service employees will be attending workshops so that we may better serve the students of El Reno Public Schools!!!!!!!!




Transportation: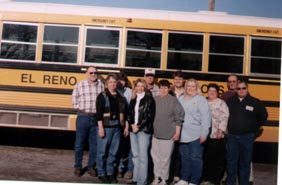 Day begins at 6:00am. and ends 5:00-5:30pm.
Drivers start arriving from 6:15am and the last to arrive in evening 5:00pm.
Drive approximately 185,350 miles per year, they transport 750 students per day, out-of-town activities 790 miles per year, in-town activities 260 miles per year.
We have 12 full time drivers and 4 substitute drivers, we have 11 buses used everyday 7 of those run doubles routes. 3 buses are used for Middle School routes, 1 vo-tech bus, 3 buses for PE (EHS-P.E. Jr.High-P.E. Roblyer Middle School-P.E.), 1 vo-ag bus, 1 bus for Miller Juvenile Center, 7 buses for activities and 1- 7 passenger mini van.
Administration Ladies: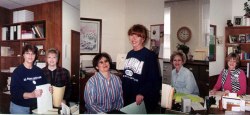 El Reno High School Group: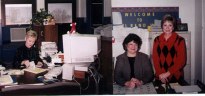 Etta Dale Jr. High, Lucas Hall, and Marsh Memorial Buildings: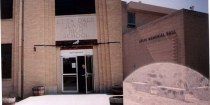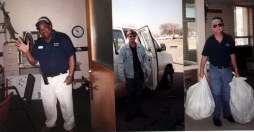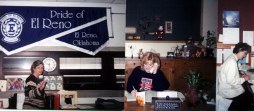 Deep apologies to Roblyer Middle school, whom I forgot to put in.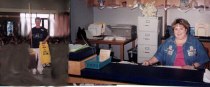 Webster Group:

Rose Witcher Group: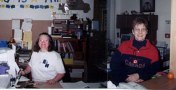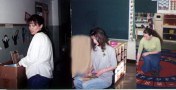 Lincoln Group: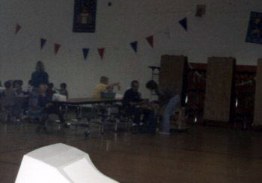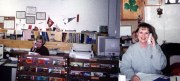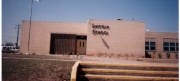 Hillcrest Group: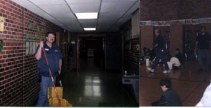 "Y" Building Group: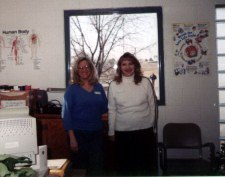 Maintenance Group: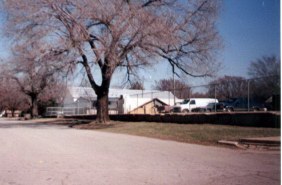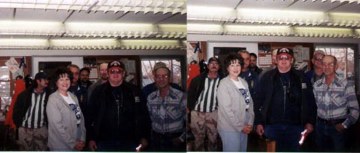 All these images are the wonderful people we have in our system that keeps the schools running and looking great.